Billington David
プロフィール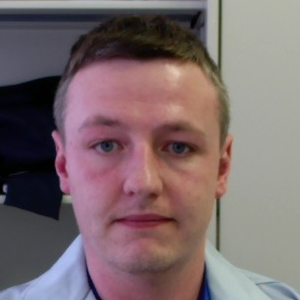 Spectroscopy Group II
Postdoctoral Scientist
メール: dbill@spring8.or.jp
 My main research interest lies in understanding the physics behind many of the remarkable properties of solid state materials. The combination of experimental and theoretical techniques has become common practice in modern condensed matter physics, and so my past research has focused on employing a dual experimental and computational approach with a focus on determining and understanding the electronic structure of various topical correlated electron systems. My Ph.D. research was conducted the University of Bristol, UK. There were two main themes of research. The first theme was purely computational and focused on understanding what the electron-phonon interaction can contribute to the bulk superconductivity exhibited by some chosen Y and La-based compounds including YIn3 and RIr2Si2 (R = Y and La). The second theme was focused on understanding the interplay between the electronic structure and magnetism in the highly frustrated metallic magnet PdCrO2. This study was both computational and experimental involving the techniques of high-resolution x-ray Compton scattering to study the electronic structure of the paramagnetic phase and single-crystal neutron diffraction to study the short-range antiferromagnetic correlations above the ordering temperature. Since starting my post-doctoral research at SPring-8 in October 2015, my research has been focused on studying high-performance permanent magnets. In particular, this research focuses on uncovering and understanding the the coercivity mechanism which prevents permanent magnets from becoming demagnetised. This project is extremely important for reducing world-wide energy consumption and improving the performance of permanent magnets is vital for many modern technological applications. This research involves the use of x-ray absorption spectroscopy (XAS) and the x-ray magnetic circular dichroism (XMCD) effect, performed on BL25SU at SPring-8, to study the element specific magnetic distributions and properties of high-performance permanent magnets.
キーワード
Magnetism.
Soft x-ray spectroscopies.
X-ray magnetic circular dichroism (XMCD).
Strongly correlated electron systems.
Electronic structure.
Density functional theory.
Experimentally measuring and calculating Fermi surface topology.
Superconductivity.
Electron-phonon coupling.
Compton scattering (charge and magnetic).
Positron annihilation.
Neutron diffraction.
研究成果
研究論文
D. Billington, D. Ernsting, T. E. Millichamp, C. Lester, S. B. Dugdale, D. Kersh, J. A. Duffy, S. R. Giblin, J. W. Taylor, P. Manuel, D. D. Khalyavin, and H. Takatsu (2015).
Magnetic frustration, short-range correlations and the role of the paramagnetic Fermi surface of PdCrO2.Scientific Reports 5, 12428 (2015).
David Billington, David Ernsting, Thomas E. Millichamp, and Stephen B. Dugdale (2015).
Electron- phonon superconductivity in BaSn5.Philosophical Magazine 95, 1728?1737 (2015).
D. Billington, S. A. C. Nickau, T. Farley, J. R. Ward, R. F. Sperring, T. E. Millichamp, D. Ernsting, and S. B. Dugdale (2014).
Electron-phonon coupling and superconducting critical temperature of the YIr2Si2 and LaIr2Si2 high?temperature polymorphs from first principles. Journal of the Physical Society of Japan 83, 044710 (2014).
D. Ernsting, D. Billington, T. D. Haynes, T. E. Millichamp, J. W. Taylor, J. A. Duffy, S. R. Giblin, J. K. De- whurst, and S. B. Dugdale (2014).
Calculating electron momentum densities and Compton profiles using the linear tetrahedron method. Journal of Physics: Condensed Matter 26, 495501 (2014).
D. Billington, T. M. Llewellyn-Jones, G. Maroso, and S. B. Dugdale (2013).
Electron-phonon superconductivity in YIn3. Superconductor Science & Technology 26, 085007 (2013).
S. B. Dugdale, J. Laverock, C. Utfeld, M. A. Alam, T. D. Haynes, D. Billington, and D. Ernsting (2013).
The Bristol HIDAC 2D-ACAR Spectrometer. Journal of Physics: Conference Series 443, 012083 (2013).